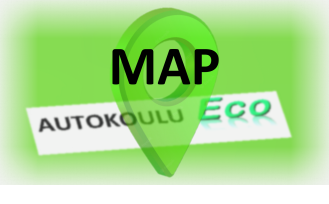 EcoPremium 1659€

B Passenger car -course EcoPremium 1659€ + Payments for Traficom/Ajovarma 178€
Autokoulu Eco's EcoPremium -course is good packet with many theory lessons and driving lessons for student who have no any driving experience earlier. EcoPremium -course give you better posibilities to pass the driving test and get the driving license. Driving lessons we will plan to be suitable to your schedule and it is possible to start a lessons from different places.
You can start driving school when you are 16 years old and you can get driving license when you are 18.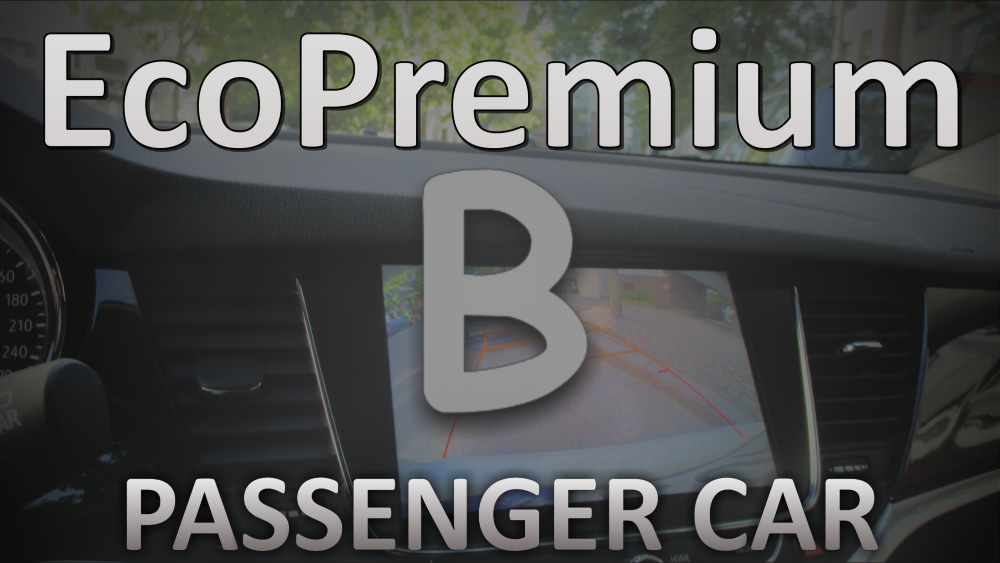 ---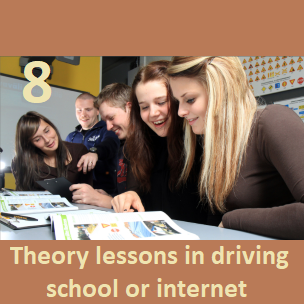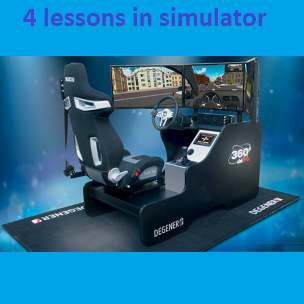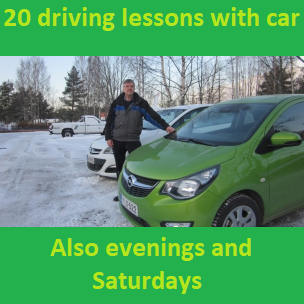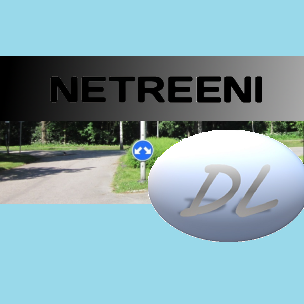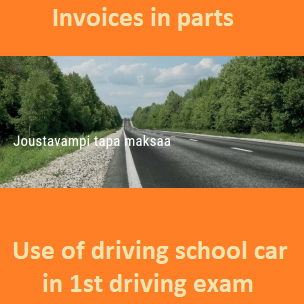 EcoPremium -course include:

---

8 theory lessons


On the first theory lesson we will plan suitable training course for You. Also You learn how to study in internet and we will make application papers for You to get the driving license. EAS theory lessons (traffic lessons) are mandatory for new drivers and include to driving course. On Risk awareness lessons you will learn driving in difficult conditions, possible risks in traffic, how to help in traffic accident, safety devices in car and ecologic driving.

Theory lessons you can do in driving school or in virtual class. One theory lesson is 45 minutes.




---



24 driving lessons (20car + 4sim.)

You get totally 24 driving lessons, in EcoPremium course. 20 driving lessons are with car and 4 with simulator. Simulator is easy way to learn to controlling and handling the car. Also simulator is good for driving in darkness and slippery training. As an extra you can buy slippery training on slippery track with real car. You can choose training car with manual transmission or automatic transmission. Driving lesson is 60 minutes and time for training is about 50 minutes.

In EcoPremium course you can start driving lessons from Driving school in Kivenlahti or Espoonlahti, Saunalahti, Masala (Kirkkonummi) and Kauklahti. With Flex+ packet it is also possible to start driving lessons other areas in Middle Espoo or South Espoo (for example Espoonkeskus, Olari, Otaniemi, etc.). You can also have driving lessons at evening time or Saturday.




---



Training in internet - Self-study materials:



Although EcoPremium course include theory lessons and many practical driving lessons, it is necessary to do independent studies so you will learn all traffic rules.


DL e-Book
DL e-Book is excellent way for You to study driving skills, use of the car and traffic rules. You can read chapters, watch videos in English and do trainings.



Theory test training
The training program is similar like the real theory test.



WebAuto training programs are in your use until you end the driving school.


---



Use of driving school car in 1st driving exam


Use of car in 1st driving exam include to course fee. You will do the exam with same car as you did your lessons. If you do the test with the automatic gear -car, you will get license to drive only with automatic gears (code in license 78). Naturally the aim is pass the driving test at the first time, but if you must take another test you get use of a car in driving test service for 99€ (norm. 119€).

Extra lessons you can buy affordable price. For example EcoOptimus6 include 6 driving lessons for 370€. Normally one driving lesson is 74€. It is best to have enough driving lessons before the first driving test.




---



Invoices in parts and possible to get Autokoulu-tili credit


You will get invoices in instalments. All lessons have to be paid before the driving test. You can also pay in driving school with cash, Visa, Visa Electron and Mastercard. It is also possible to get loan from Resurs Bank - Autokoulutili. Resurs Bank offer 30 - 60 days time to pay with out interest or any extra fee.

Example of instalments:

| | | |
| --- | --- | --- |
| Instalment | | |
| 1. | Starting fee of the course | 50,00€ |
| 2. | Basic fee and theory lessons | 337,00€ |
| 3. | Part of driving lessons | 448,00€ |
| 3. | Part of driving lessons | 448,00€ |
| 4. | Last instalment before the driving exam | 376,00€ |
| Total: | = | 1659,00€ |




CHECK THE NEXT DRIVING COURSE
Join from here https://kuljettajaopetus.fi/autokoulueco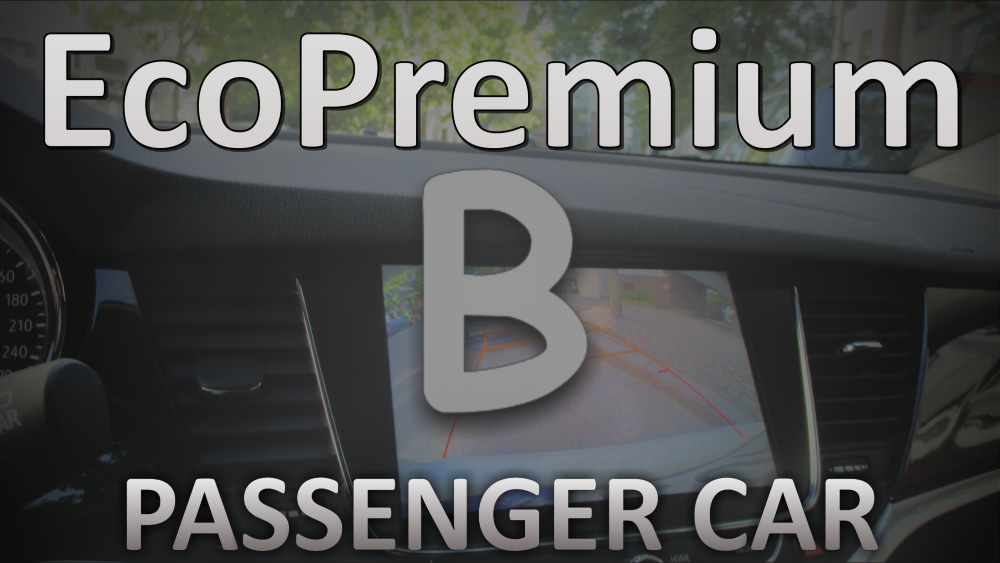 You can also do training with automatic car. Ask more.






Price list of B -Passenger car course. Driving school training fee include VAT tax.



EcoPremium = 1659,00€


Include 8 theory lessons, 24 driving lessons (20car+4sim) and use of the driving school car in 1st driving exam

+ tests and driving license 178,00€ for Traficom/Ajovarma Oy TOTAL = 1837,00€


---
Check also other B -passenger car courses:
749€

(7car+7sim)

1089€

(12car+4sim)

1659€

(20car+4sim)
---
Extra services:
Virtual theory lessons (inc. 8 theory lessons) = 0,00€ - Include to EcoPremium course
Flex packet, start driving lessons from Masala, Espoonlahti, Kauklahti or Saunalahti = 0,00€ - Include to EcoPremium course
Flex+ packet, start driving lessons from Middle Espoo or South Espoo = 159,00€
Time packet, driving lessons early at morning and evenings (from 7am to 7pm) = 0,00€ - Include to EcoPremium course
Time+ packet, driving lessons also on Saturdays = 0,00€ - Include to EcoPremium course
Slippery training with a car on slippery track instead of simulator = 80,00€

Extra lessons:
Driving lesson with car (training time is about 50min.) = 74,00€
EcoOptimus6 (include 6 driving lessons) = 370,00€
Change a simulator lesson to drive with a car = +39,00€
Driving lesson with simulator (training time is about 50min.) = 39,00€
Use of the car in driving exam (inlude to course in 1st test) = 119,00€
Use of the car in driving exam and one driving lesson just before the test = 179,00€

Extra training material:
DL e-Book and Theory test training program = 0,00€ - Include to EcoPremium course
---
Test and driving license (for Traficom / Ajovarma Oy): total 178,00€
Driving license fee and permission to get the license = 39,00€
For driving license you need 2 passport photos (no need if you have digital photos in passport).

Driving Examination = 139,00€ Theory test 40,00€ and driving test 99,00€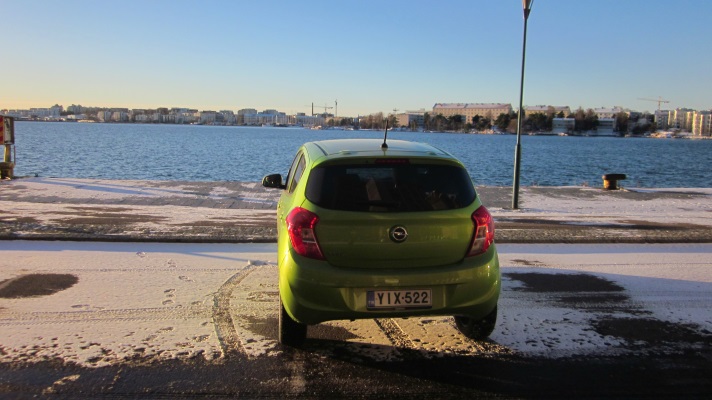 Welcome to Driving School!